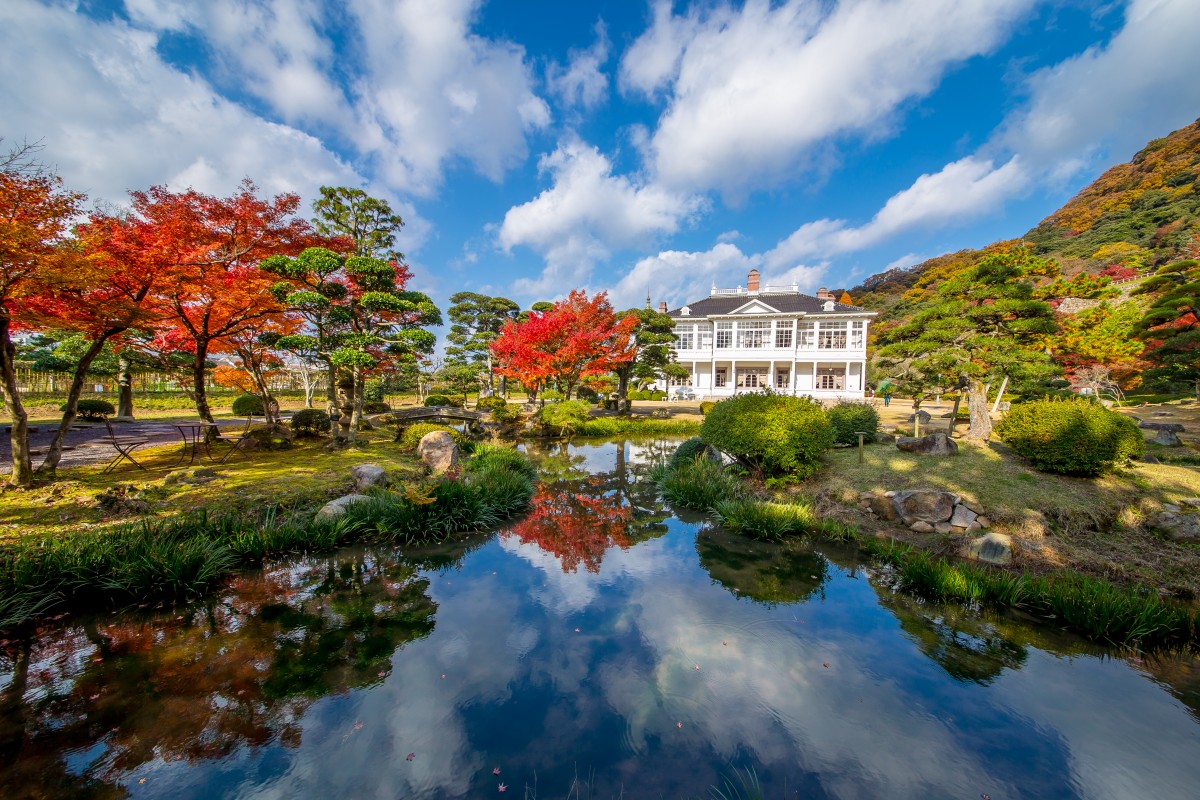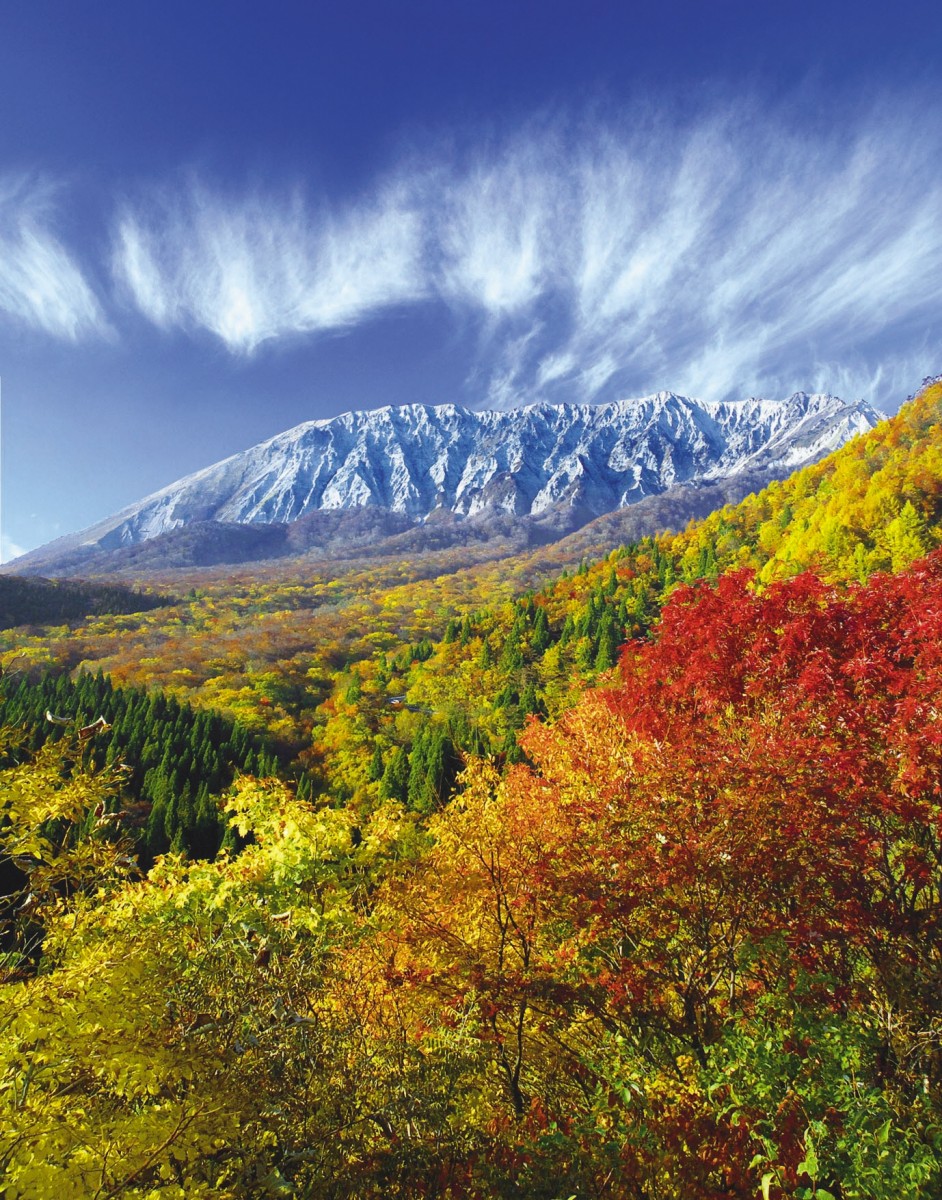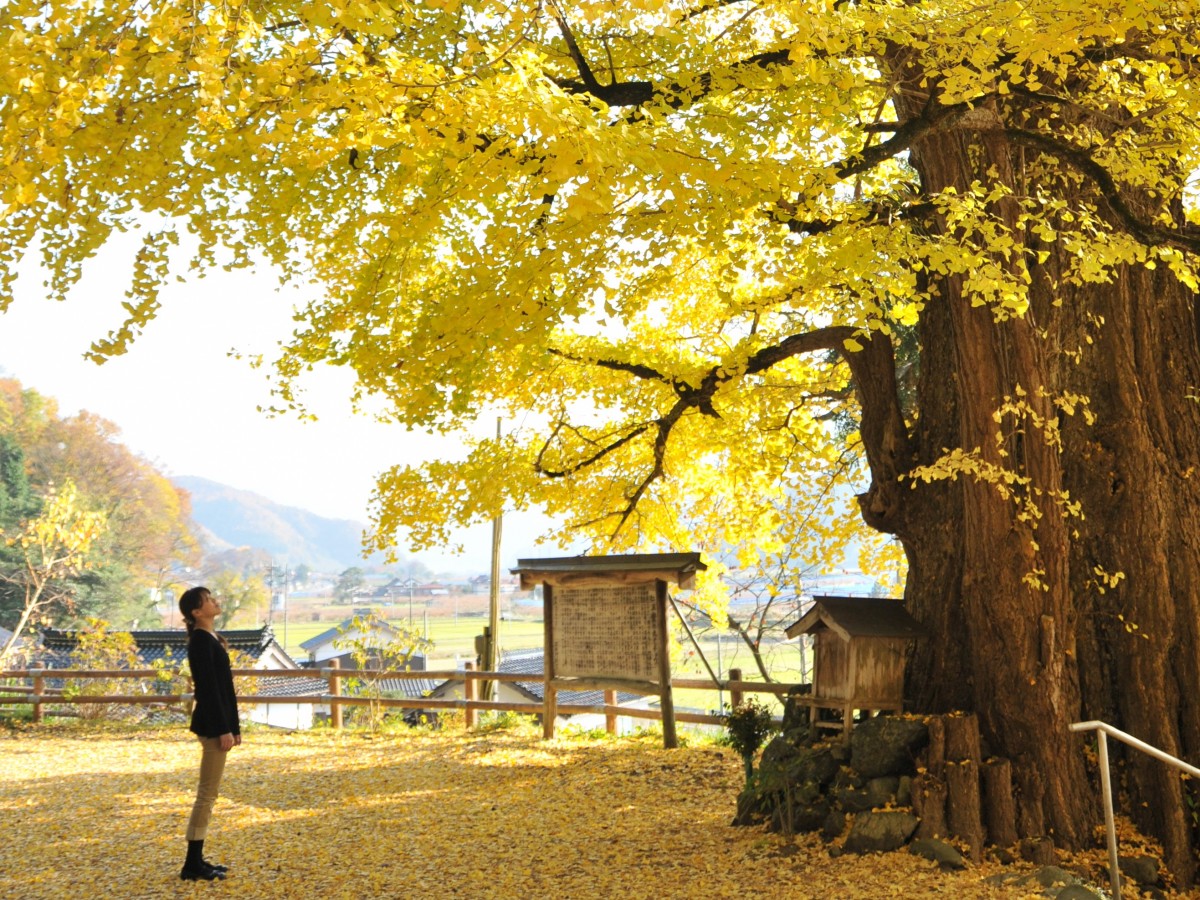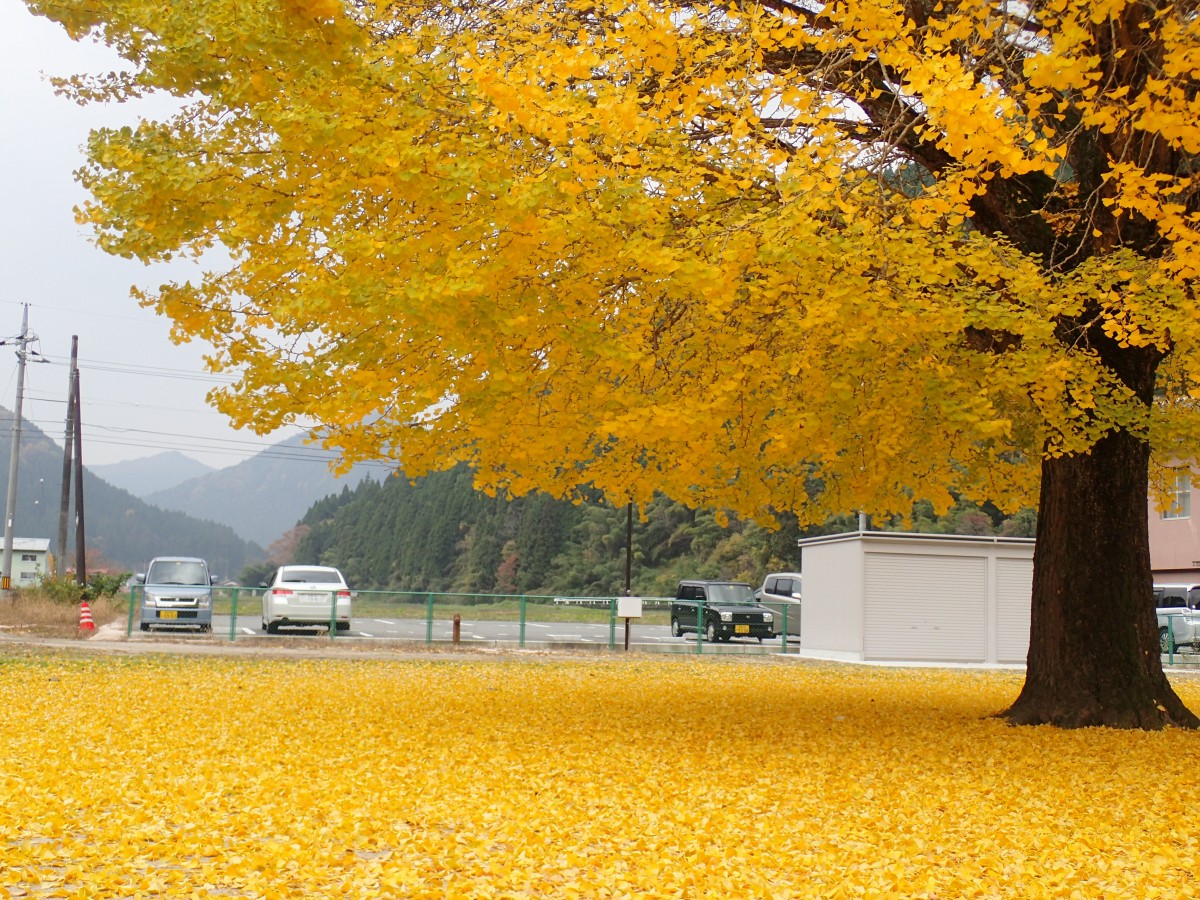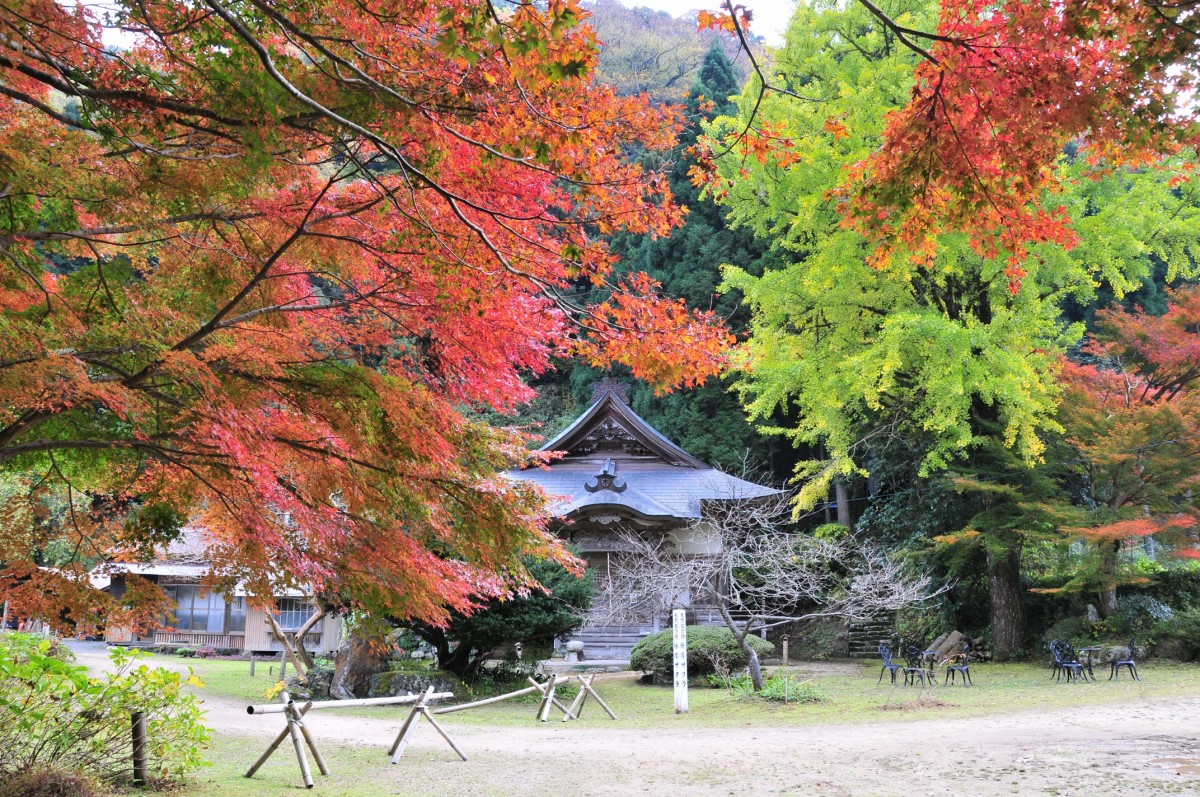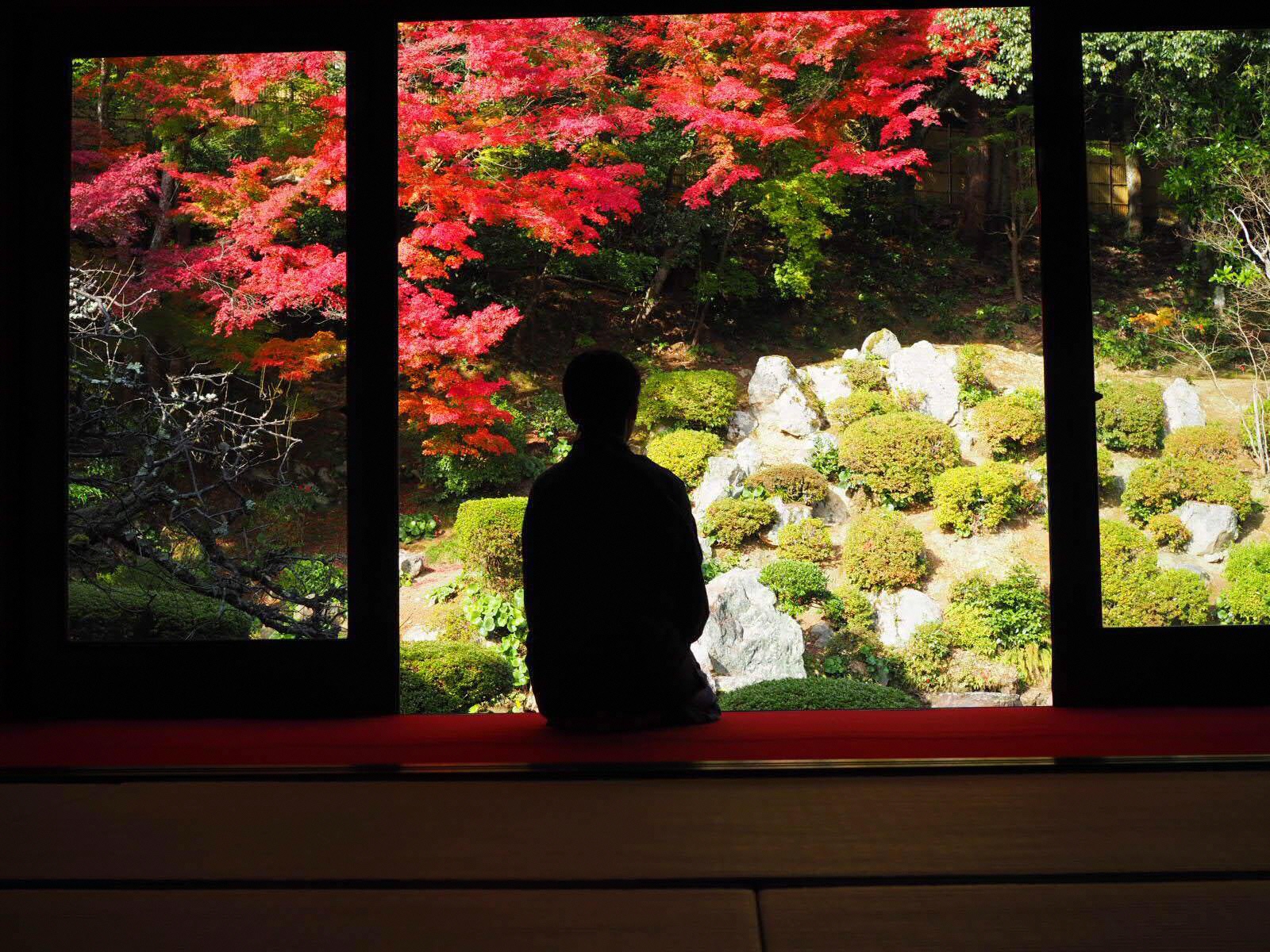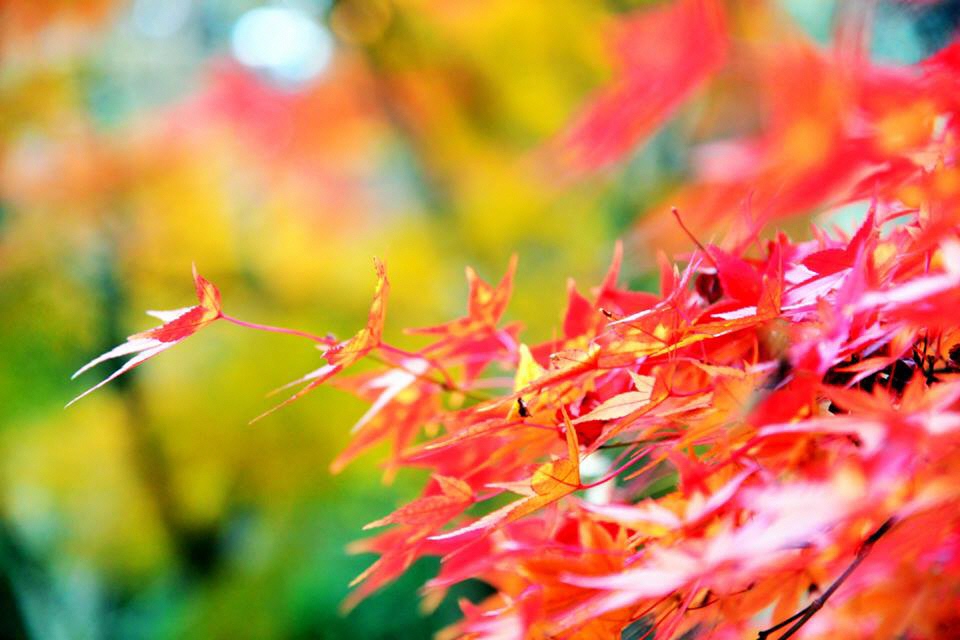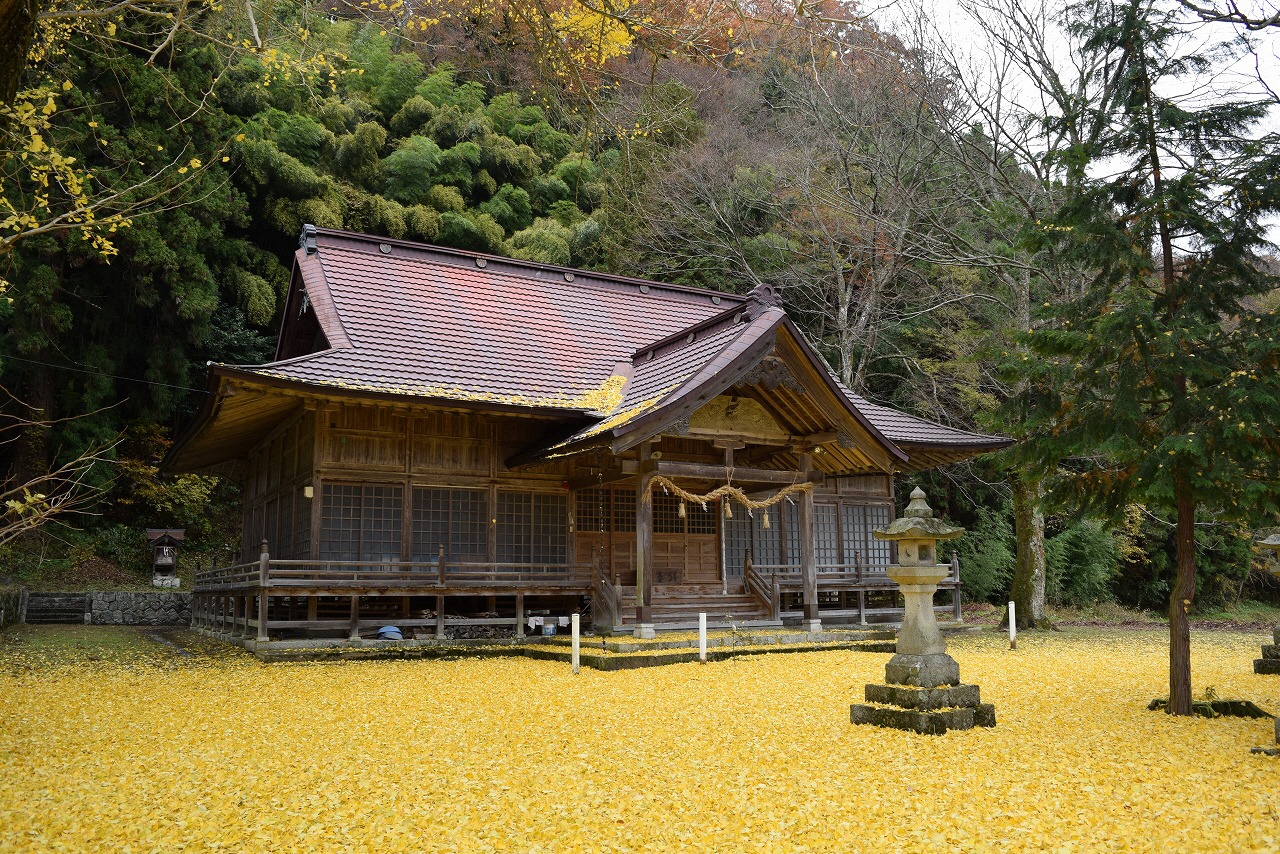 In Tottori surrounded by beautiful nature such as Mt. Daisen's beech forest representing Tottori, a historic garden, the local people's beloved giant trees, you can enjoy viewing a variety of autumn leaves.
---
Autumn Leaves Map in Tottori
---
1 Jinpūkaku "the Best Combination of Japanese Garden and Autumn Leaves "
Jinpukaku is a western-style building built next to the Tottori Castle's ruins. The Japanese garden surrounding it is one of the best spots to view autumn leaves in Tottori City. You must not miss the great combination of scarlet maple leaves and the white western-style building. Access is convenient from Tottori Station.
---
2 Fukuoka Bank "the Collaboration of Autumn Leaves and Mt. Daisen Reflected on the Water Surface"
Fukuoka bank at the back of Shoji Ueda Museum of Photography is well-known for the scenery of the reflection "Upside-down Mt. Daisen" on the water surface. The collaboration of autumn leaves and upside-down Mt. Daisen is very photogenic. At the autumn leaves season, you can get there by Daisen Loop Bus.
---
3 Utsubuki Park "One of San'in's Best Places to View Autumn Leaves!"
Utsubuki Park is located at the foot of Mt.Utsubuki, which is a symbol of Kurayoshi with an elevation of 204 meters. As a park which is scenic through 4 seasons, it has been selected as one of the "the Top 100 Municipal Parks of Japan". In autumn, it becomes a relaxing spot to view the beautiful autumn leaves. Do not forget to visit Shirakabe Storehouses (white wall district) near the park.
---
4 Kagikake Pass  「One of the Best Spots to View Daisen's Autumn Leaves」
The extensive Japanese beech forest contrasting with Mt. Daisen is a popular scenic spot of Daisen.
---
5 Golden Carpets of Ginkgo Trees
The great ginkgo tree of Nisimikado "It's like a golden carpet. The local people's beloved symbol of the area"
The great ginkgo tree of the Oo Iwami Shrine ~ 600-year-old Ginkgo Tree ~
The ginkgo tree of old Hinokami elementary school ~ Enjoy night lighting up ~
The great ginkgo tree of Temporin-ji ~A ginkgo tree that foretells the coming of snow~
---
Access Map
Timetable (Flight/Train/Bus)
Open external site in a new window
Bus

Finding Bus Routes (English)
Tourist Destinations
Type
Station/Airport
Tottori-Sakyu Conan Airport
Yonago Kitaro Airport
JR Tottori Station
JR Yonago Station
JR Kurayoshi Station
JR Sakaiminato Station
Other Japan Railways Lines