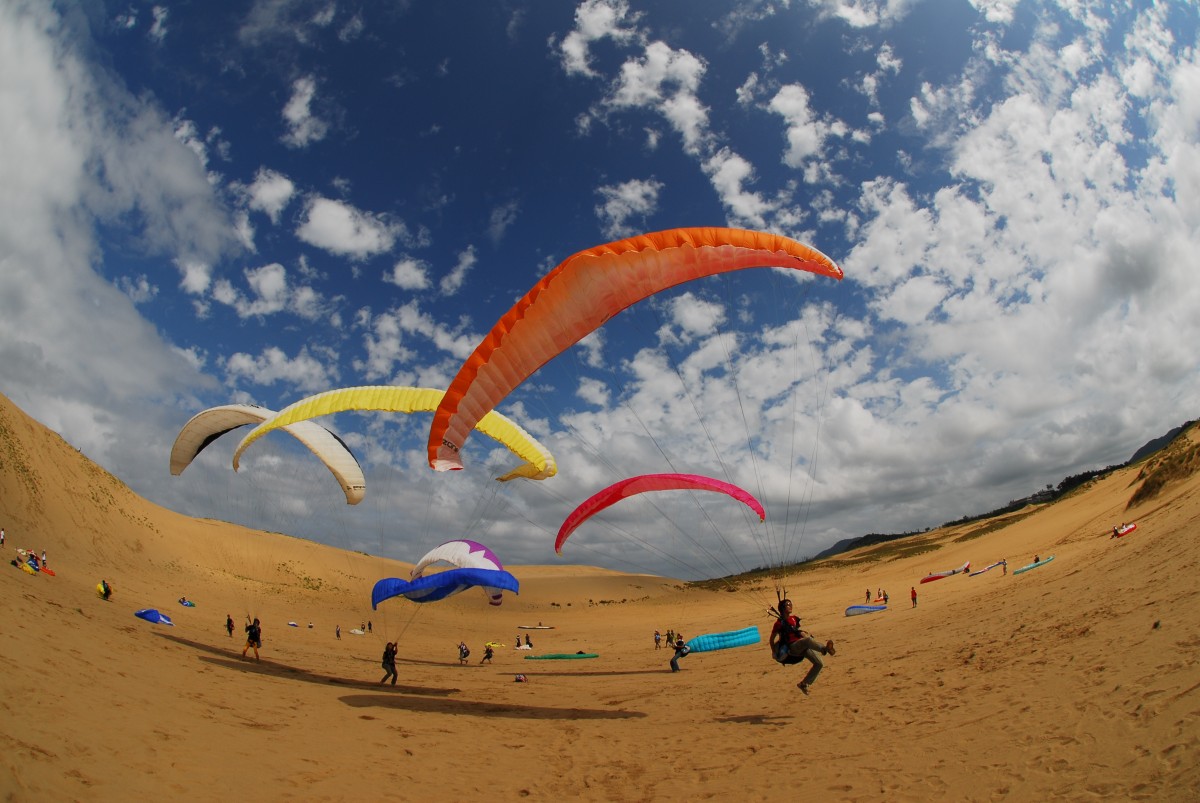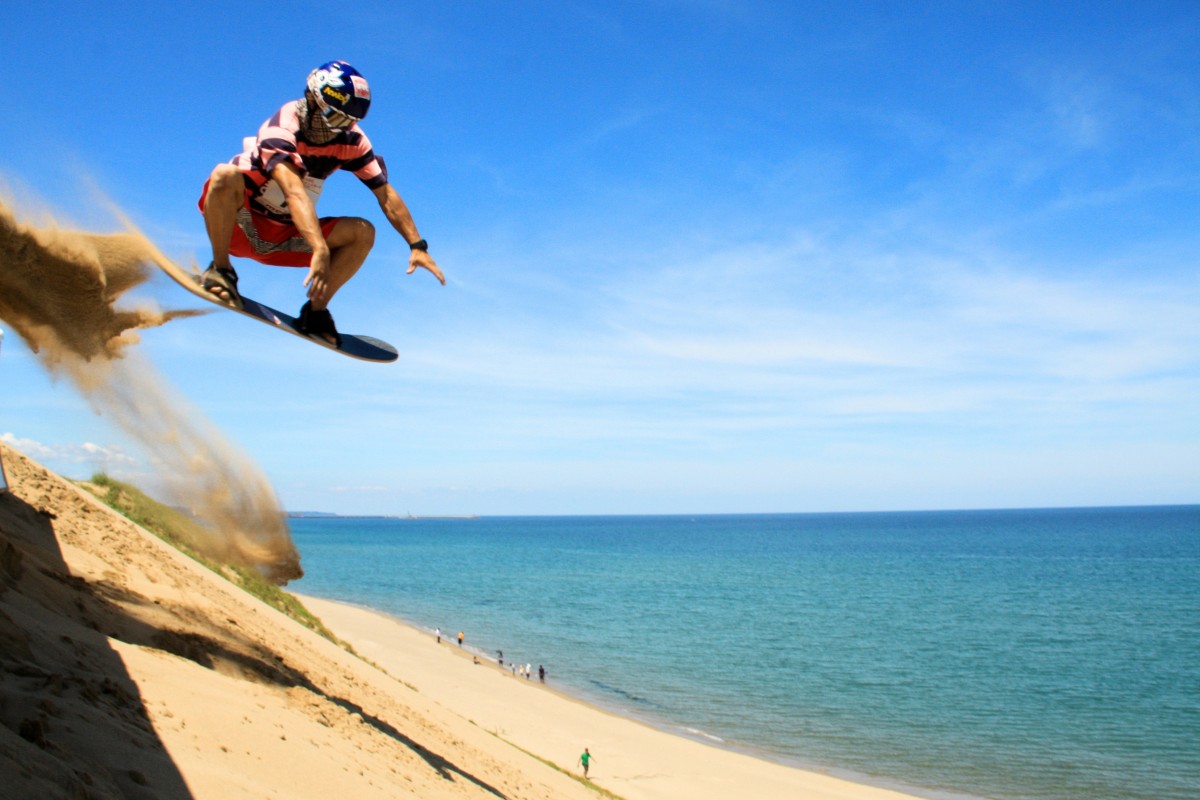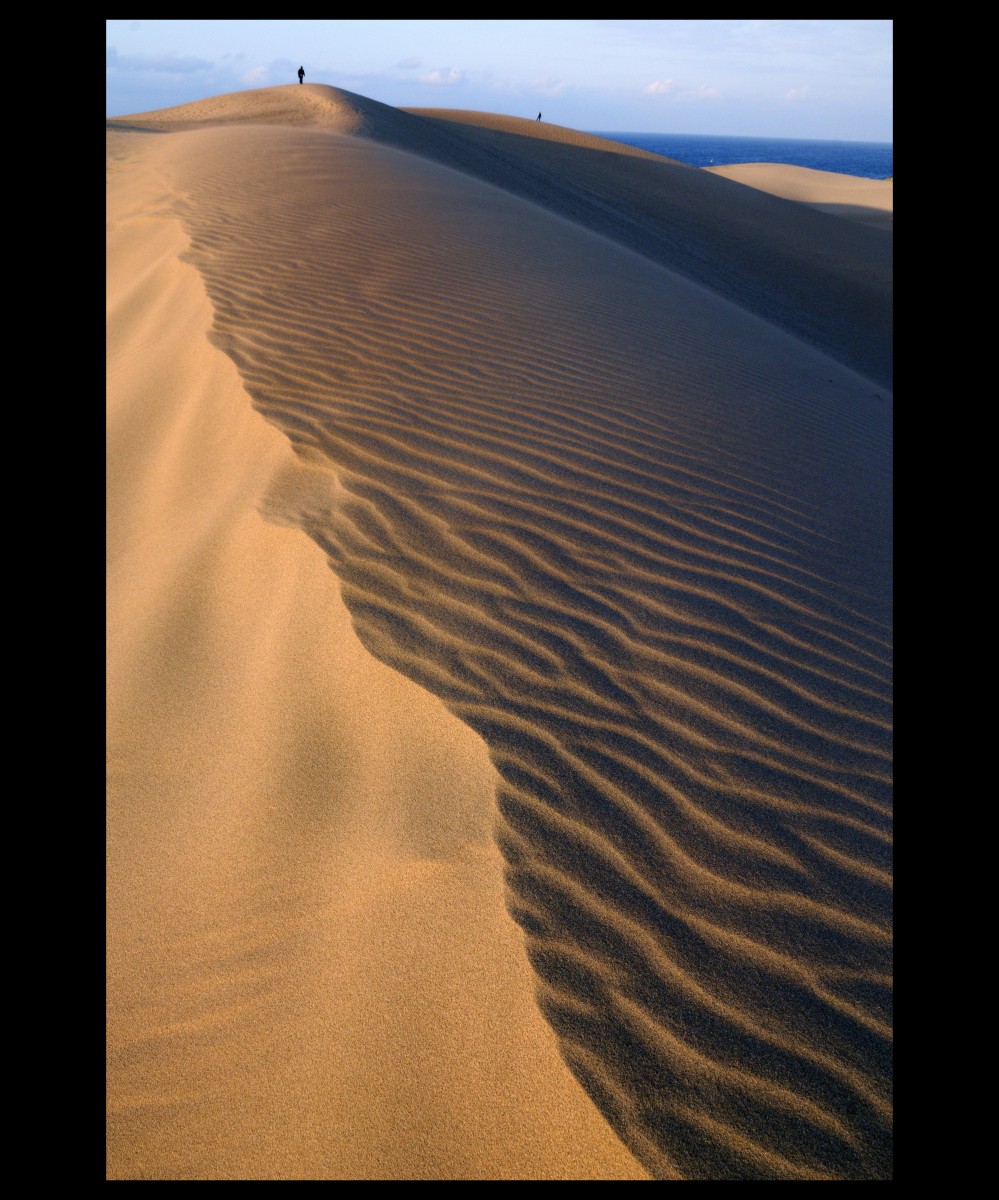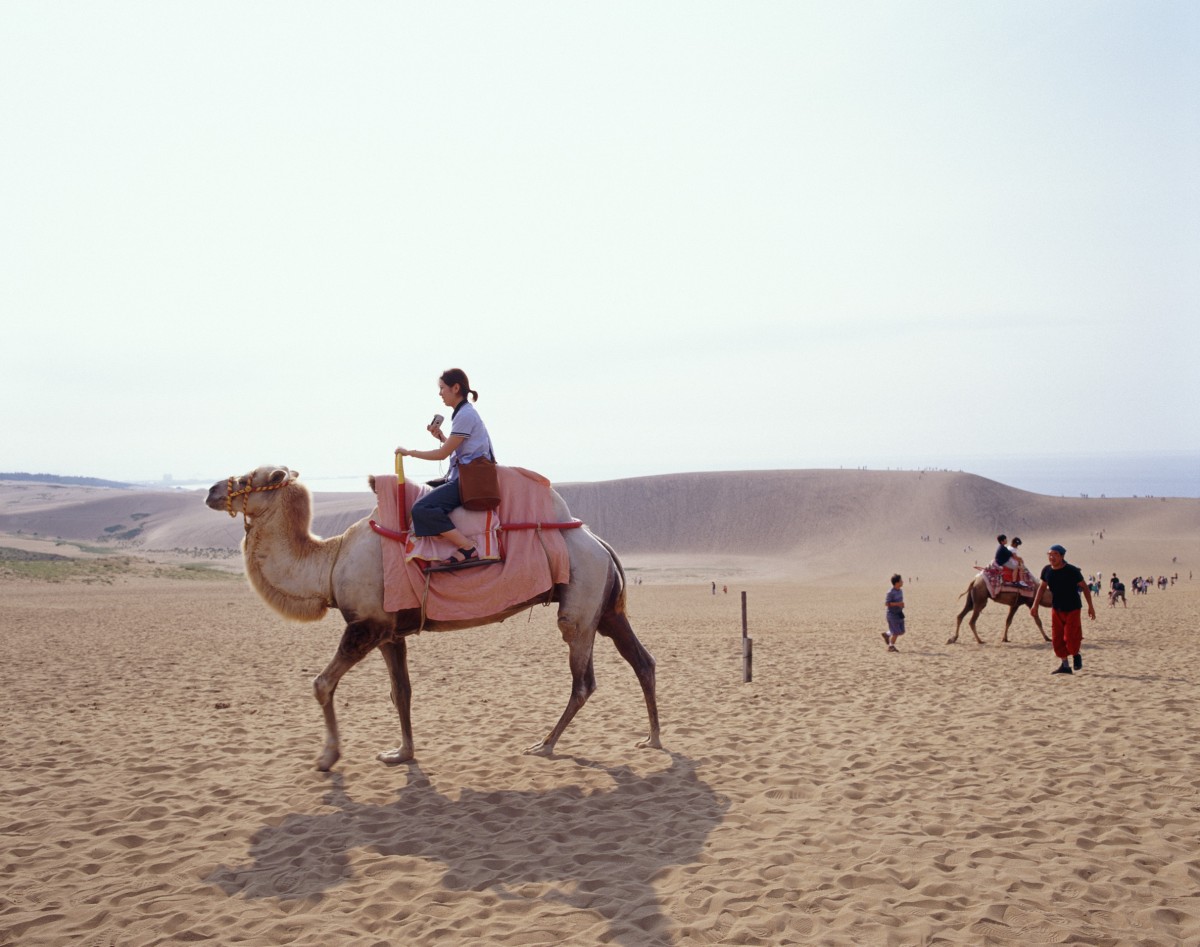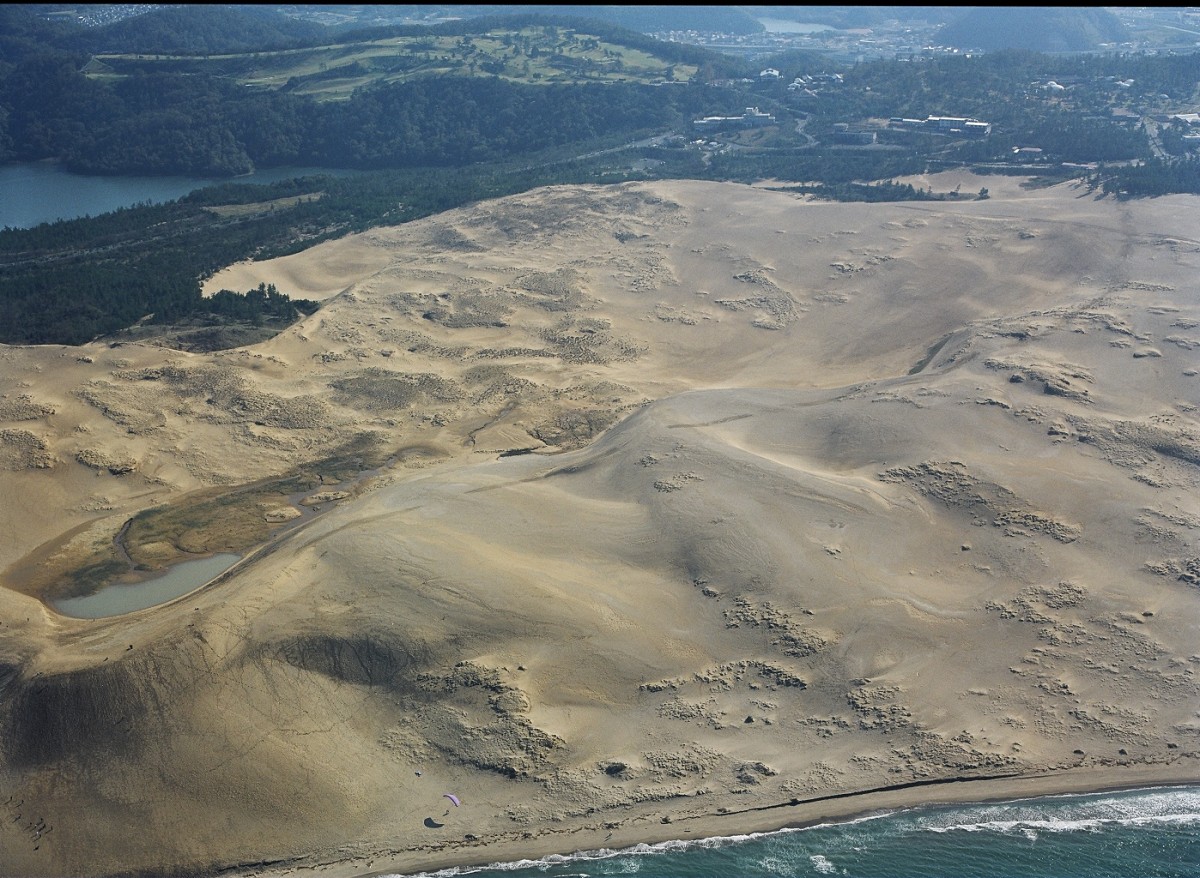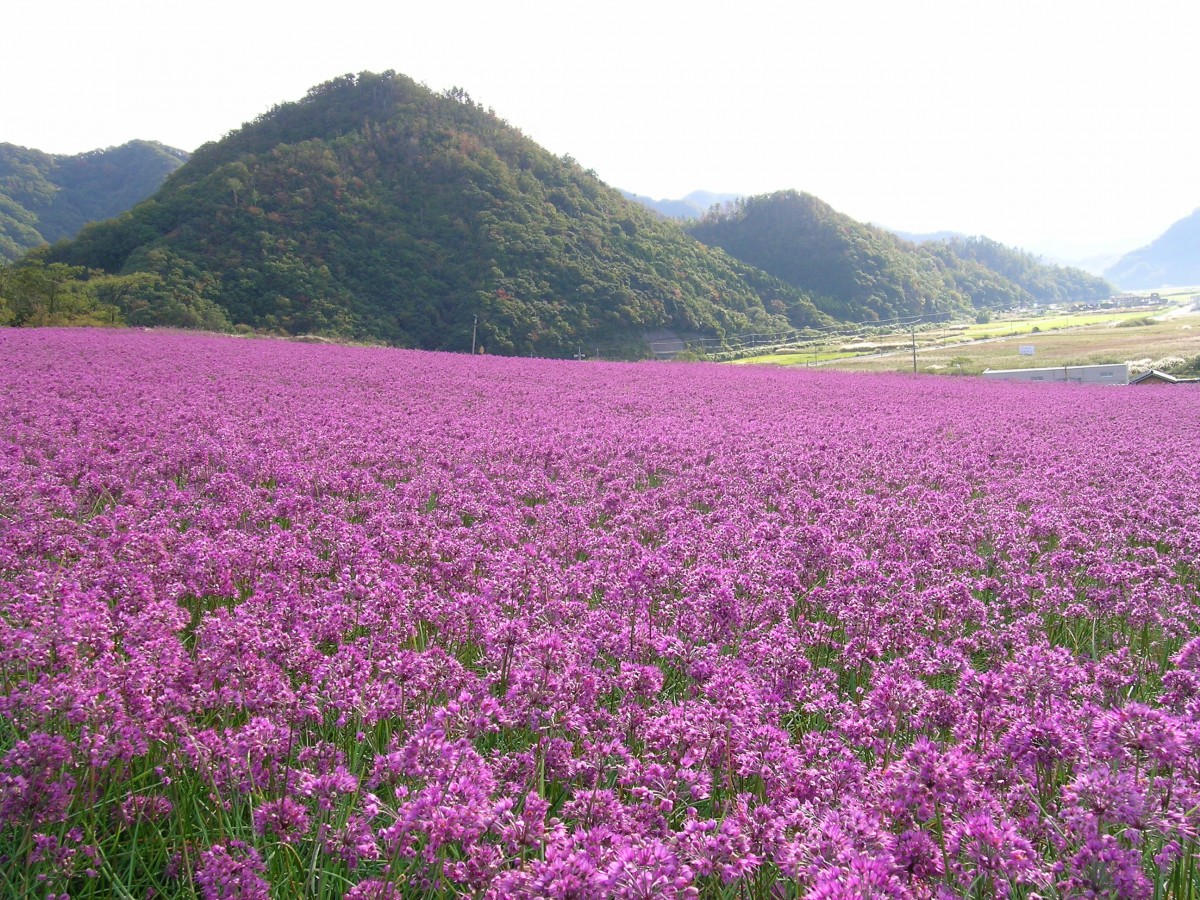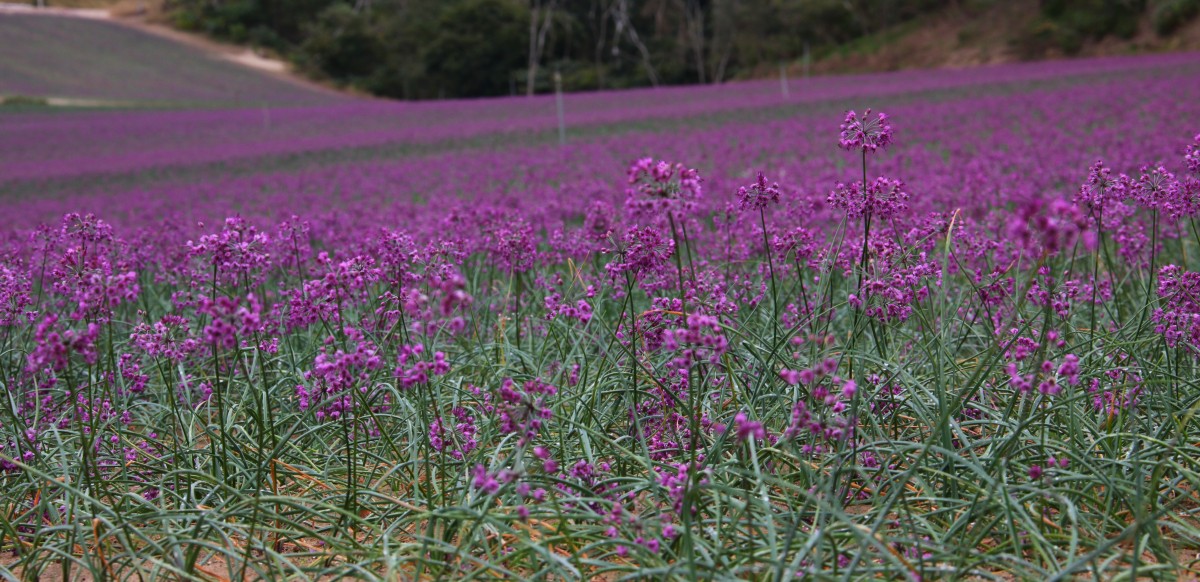 The Tottori Sand Dune (Tottori Sakyuu)
The Tottori Sand Dune is a must for any visitor to Tottori. Located in the heart of the San'in Kaigan Geopark and stretching 2.4km north to south and 16km east to west, it is one of the finest coastal sand dunes in the country. The ripples swept in the sand by the winds of the Sea of Japan are a constant delight to visitors. The small hill known as Umanose ('the horse's back') offers a picturesque panorama of the ocean.
High Heels No Problem Tottori Sand Dune Boots & Slippers Rental
Facing the municipal car park are the Sand Dune Meeting Hall and camel riding area, where boots can be rented. The Park Information Centre offers a slipper rental and foot-washing area.
See the Sand Dune from Your Car Sand Dune Wheelchair Access
A wooden ramp leading from the municipal parking area to the entrance to the sand dunes provides easy access for wheelchairs and baby carriages. We also provide free lending of wheelchairs with special tyres suitable for sand.
Tottori Sand Dune 'Barrier Free' http://www.tottorisakyu.jp/html/kisetsu/barrier/index.htm (Natural Parks Foundation TEL 0857-23-7652)
---
Experience the Tottori Sand Dune!:
See the dunes from a horse-drawn coach or from the back of a camel. Enjoy a snapshot of yourself on the camel for memories. There's also a ski lift from the top of a hillock with a fine vista back to the Sand Dune entrance, so that you can take in all the scenery at once.
With no obstacles such as trees or boulders, the Sand Dune is safe for beginners, making it a popular place for airborne sports like paragliding.
Tottori Sand Dune Camel Riding: Camels at the Dune with seats for two. Camel riding(Rakudaya TEL 0857-23-1735)
Tottori Sand Dune Paragliding: Zero Paraglider School TEL 0857-29-9098
It is becoming increasingly popular! A tour of cycling at the national park, Tottori Sand Dunes. It is popular for taking great photos for Instagram. Book here:https://asoview.com/en/act/126/
You can experience yoga at the great sand dunes in the morning, in the afternoon or while watching stars. Please find the details at:https://www.sand-dunes-yoga.com/
Dune Lift: Sand Dune Centre TEL 0857-22-2111
Tottori Sand Dune Sandboarding:
Using a board to traverse the slopes of the Sand Dune is recently gaining popularity. Similar to snowboarding and open to all levels from beginner to expert, all that's needed is a board to enjoy this sport.
Sandboard http://www.nkt-pro.co.jp/sandboard/ Info: Tottori Daisakyuu Sandboard Executive Committee TEL 0857-23-1749
---
Where to Enjoy the Sand Dune Recommended Spots:
Tottori Sand Museum http://www.sand-museum.jp/
The only museum in Japan featuring sculptures created entirely from sand. Each year showcases a different theme.
Sand Museum TEL 0857-20-2231
---
The Tottori Sand Dune Rich in Nature:
Rakkyo Shallot flowers blooming on the Dune
The shallot (or Japanese leek) season is from the end of May to the end of June. Growing in sandy soil through rough Sea of Japan winters, these leeks are known for their pale colour and crisp, crunchy texture. From late October to early November their flowers are in full bloom, appearing like a reddish violet carpet covering the field.
JA Tottori Inaba Shallot Guide http://www.jainaba.com/jashop2/rakkyou/rakkyou.htm
JA Tottori Inaba Net Shop http://jainaba.net/
(Inquiries) JA Tottori Inaba TEL 0857-32-1100
Basic Info
Address
Fukube-cho Yuyama, Tottori City, Tottori
TEL
0857-22-3318
URL
https://www.sakyu-vc.com/en/
Access
(By bus) From Tottori Station, take the Nikko or Hinomaru bus bound for the Tottori Sand Dune (Tottori Sakyuu) and get off there. On the Loop Kirin bus, 26 min. to the Tottori Sand Dune (Saturdays, Sundays & holidays only)
(By car) 20 minutes from Chuugoku Expwy Sayo JCT to Tottori Expwy Tottori IC. 1 hour 20 min. from Sayo.
Access Map
Timetable (Flight/Train/Bus)
Open external site in a new window
Bus

Finding Bus Routes (English)
Tourist Destinations
Type
Station/Airport
Tottori-Sakyu Conan Airport
JR Tottori Station