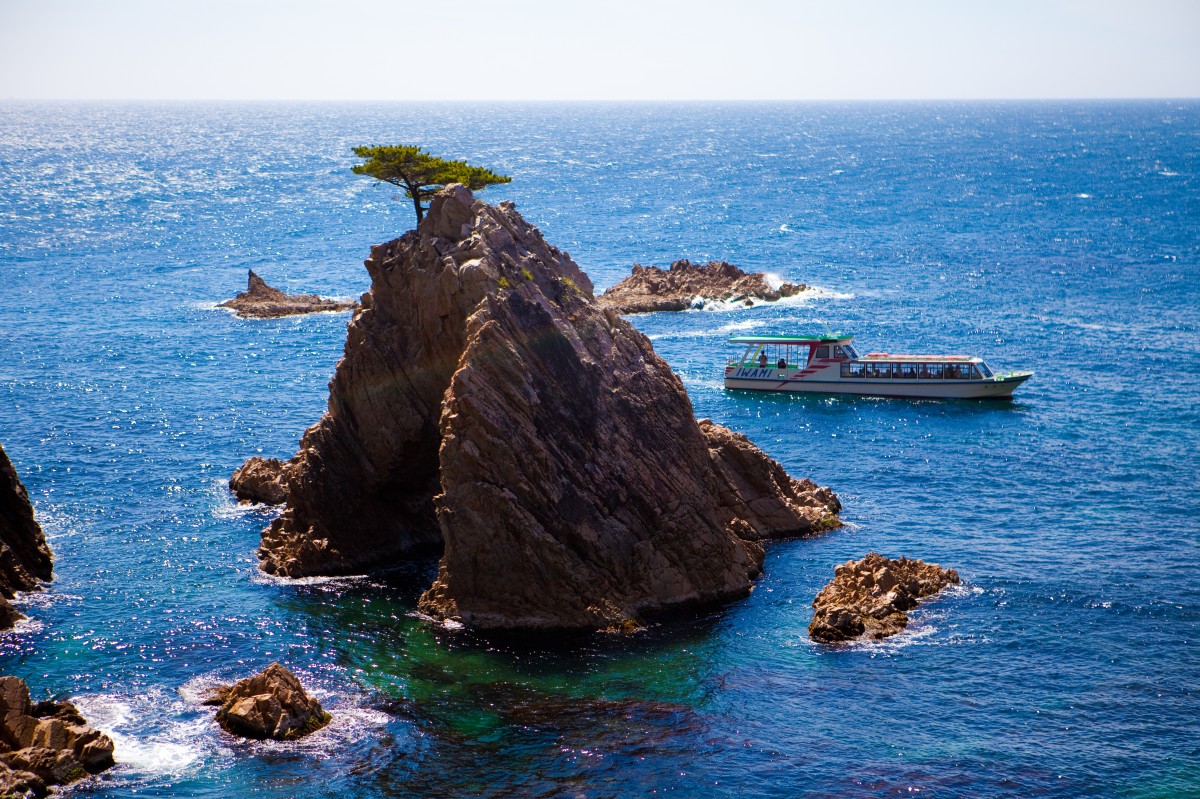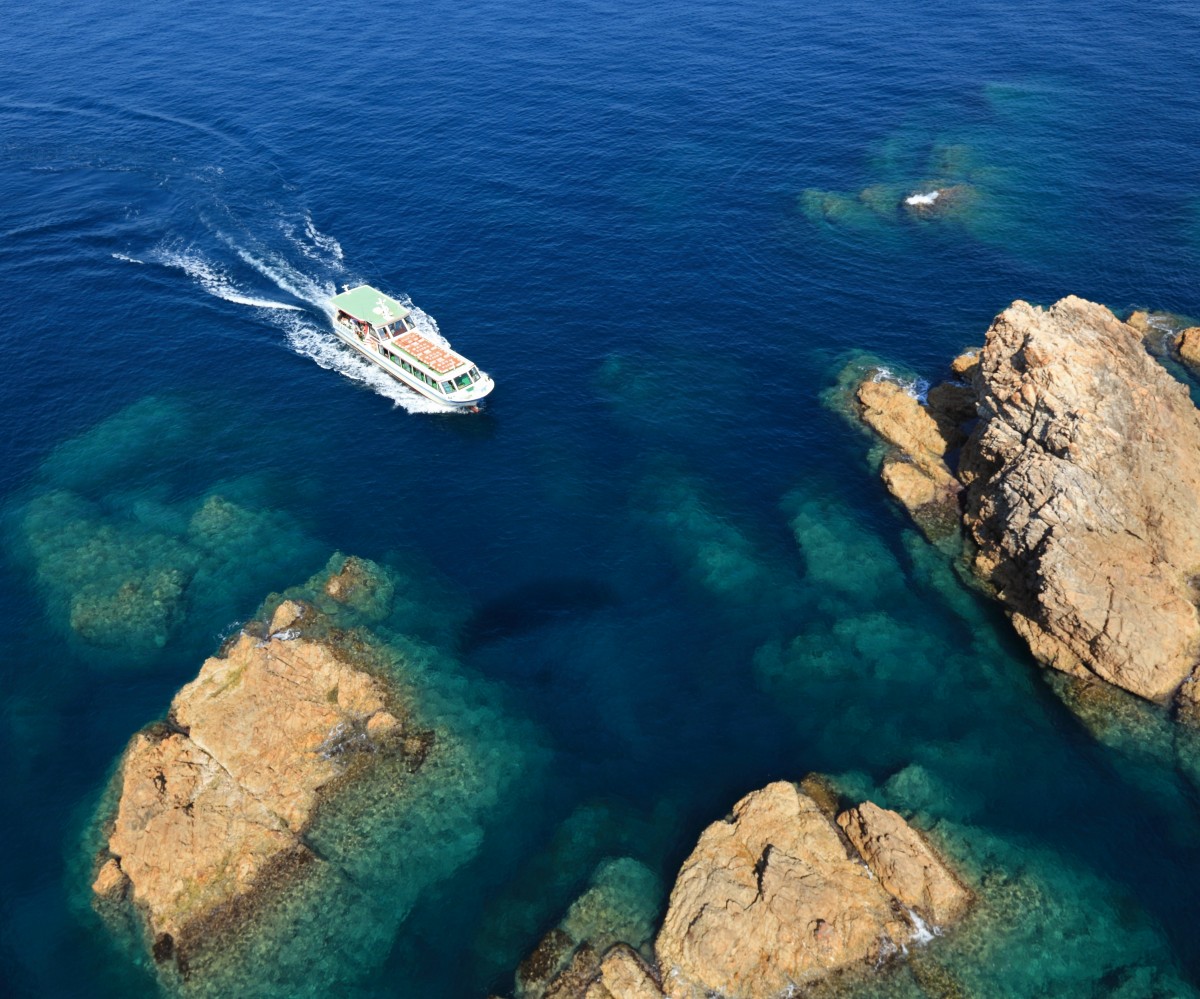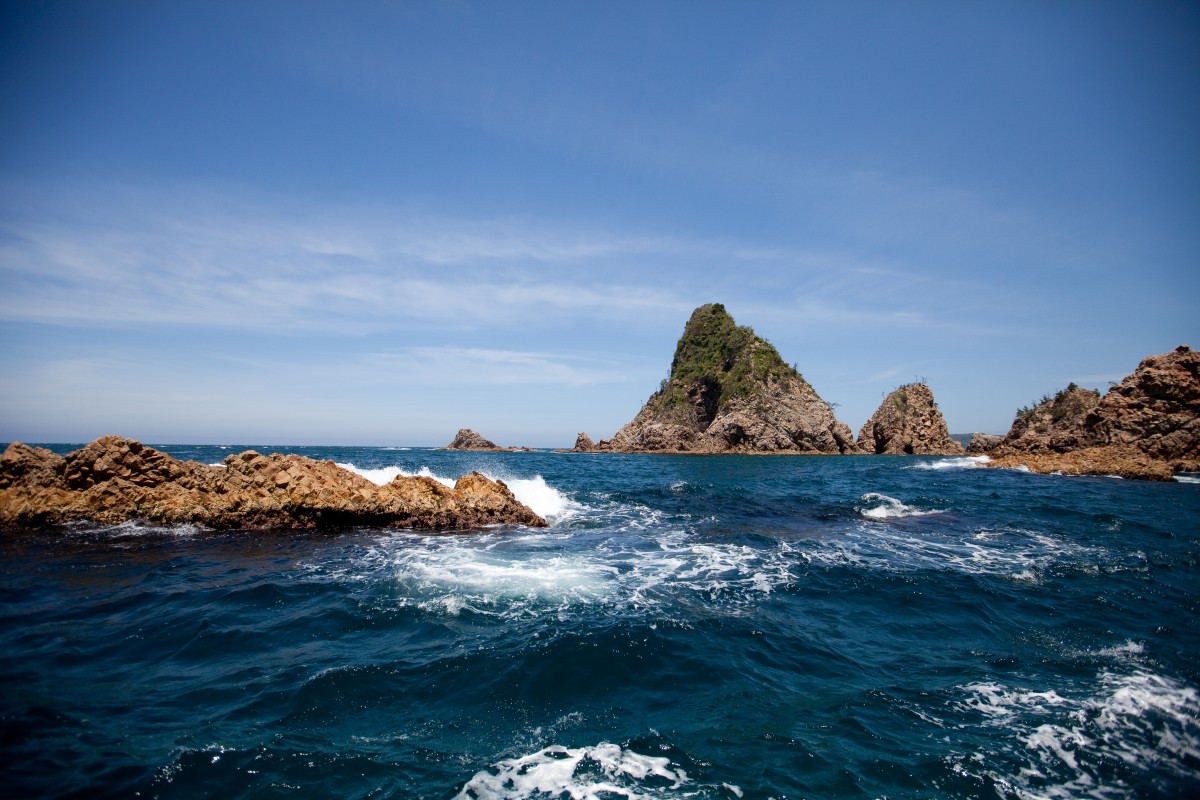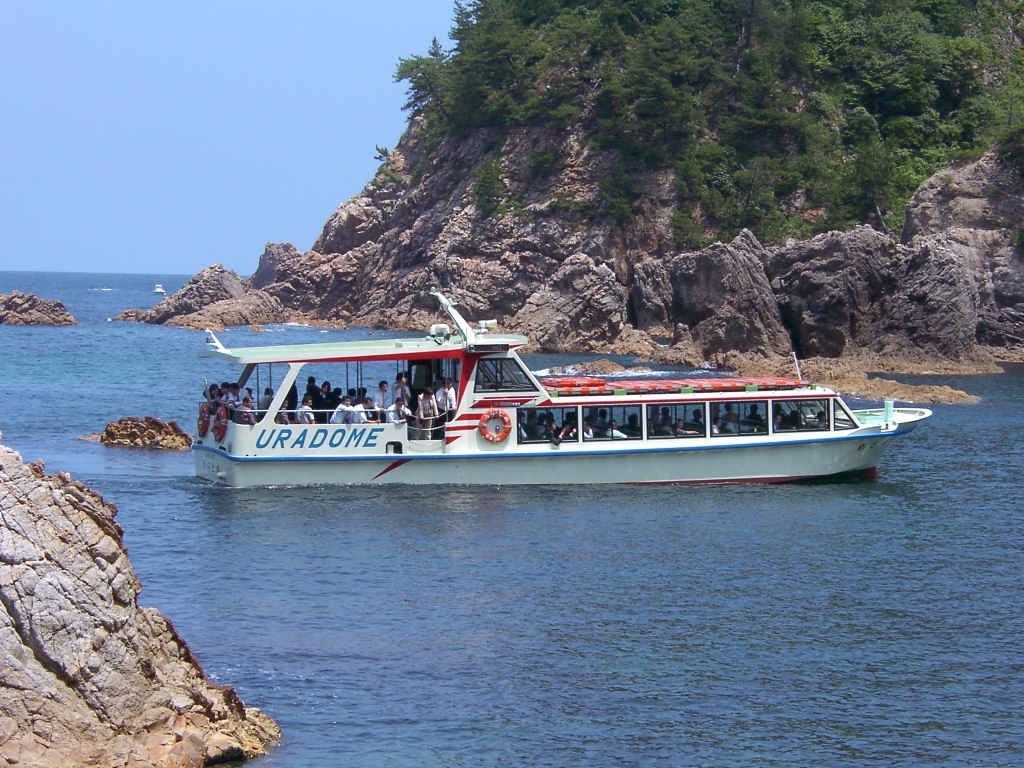 Splendid scenery carved by the Sea of Japan's raging waves, wind and snow. Dozens of tunnels, caves, and unusual rock formations wherever the ocean's waters flow. The Uradome Seaside's picturesque scenery has captivated visitors since time immemorial.

Trip Around the Islands Sightseeing Pleasure Boat
Take a leisurely cruise around the islands for an up-close look at the area's powerful and dynamic outcroppings on this 40-minute excursion while the captain provides details on the Uradome Seaside.
Small Boat: Uradome-go
Let this vessel take you through narrow courses, tunnels, caves, shallows and inlets not accessible to the sightseeing boat. Peek into the sea with 'box glasses', or reach out and touch the waves. This 50-minute ride is a true San'in Kaigan Geopark adventure.
Family Fishing
Take the family on the fishing boat Tobiuo. The seasoned captain provides a leisurely good time for all, including beginners and children. Boat equipped with toilets.
Trip Around the Islands Sightseeing Pleasure Boat
Basic Info
| | |
| --- | --- |
| Address | 2182 Otani, Iwami-cho, Iwami-gun, Tottori |
| TEL | 0857-73-1212 |
| URL | http://www.yourun1000.com/ |
| Hours of Operation | Sightseeing Boat: (March-November) 9:10AM-4:10PM, approx. every 30 min. Trips approx. 40 min. Small Boat: (April-October) 9:00AM-4:00PM, approx. every hour. Trips approx. 50 min. Family Fishing: Boat 1 9:30-12:30; Boat 2 1:30-4:30. |
| Fees | Sightseeing Boat: Adults 1,300 yen, children 650 yen. Small Boat: Adults 2,100 yen, children 1,500 yen. Family Fishing: Adults 2,000 yen, children 1,000 yen. Foreign passport/groups of 15+ on Sightseeing Boat: Adults 1,100 yen, children 550 yen |
| Access | By car, Chuugoku Expwy Sayo JCT-Tottori Expwy Tottori IC-Route2 9-Route 9 toward Iwami; 1 hour 30 min. from Sayo JCT; 40 min. from Tottori IC. By bus, 40 min. from Tottori Station on the Nikko bus bound for Iwai/Kabushima or Iwai/Nagatani-bashi and get off at Shimameguri Yuuransen Noriba mae. |
Access Map
Timetable (Flight/Train/Bus)
Open external site in a new window
Bus

Finding Bus Routes (English)
Tourist Destinations
Type
Station/Airport
Tottori-Sakyu Conan Airport
JR Tottori Station